Membership is FREE
Post Reviews, Receive Notice Of Specials
Sign Up Here
Truck Accident Lawyers With Real World Experience. We Win Cases For People Just Like You.
It is essential that you choose an experienced commercial vehicle truck accident attorney if you have been involved in a truck accident. The repercussions of a crash that involves a tractor-trailer or other commercial vehicle can be devastating because the size, weight and ability to lose control of these large trucks make them deadly in a crash. In addition to excess damage to your car, you and your passengers can suffer massive injuries ranging from broken bones and internal injuries to paralysis and brain injuries, to severed limbs.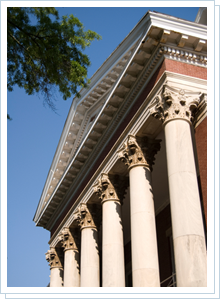 The last thing you need to worry about is your legal case, but it's important to act as soon as possible after a trucking accident to find truck accident lawyers who are experienced not only in handling such accident cases, but also in understanding the importance of the state and federal regulations that govern trucking companies.
You Deserve A Qualified Truck Accident Attorney
Every truck accident claimant deserves having qualified trucking attorneys represent them. The assertive approach you can expect at Gordon, Elias & Seely, L.L.P. will level the playing field against the large, well-financed teams of lawyers from the trucking companies. While based in Houston, Texas, our truck accident injury lawyers provide dedicated and aggressive advocacy throughout the country.
Do not put your truck accident case in the hands of a less experienced attorney who limits his /her scope to a specific city or state or whose expertise is really representing clients in car accidents lawsuits. Many law firms will accept trucking cases even though they do not have the experience or knowledge to handle them. Unfortunately law firms that treat the truck accident injury case like a regular automobile accident collision can result in their clients settling at way below value. The fact is filing a lawsuit for a truck accident is more complex than car crash cases.
The truck accident lawyers at Gordon, Elias & Seely, and L.L.P. know how to maximize the value of trucking cases, recovering the compensation their clients and their family members deserve.
Find the Best Solution for Your Truck Accident Case
All our trucking accident lawyers offer a free case review and do not require an up-front fee. If the law office of Gordon, Elias & Seely, L.L.P. takes on your truck accident case, we are paid when you receive compensation for your injuries. Our truck accident attorneys are not only prepared to mediate a resolution, but also prepared, if necessary, to take your case to court.
Aggressive insurance companies for the trucking industry will contact you shortly after the accident. They will encourage you to settle quickly. Don't be fooled. Many trucking accident injuries can be long lasting. You deserve compensation for not only for medical bills, rehabilitation expenses, and lost wages, but also for physical and mental pain and suffering. Gordon, Elias & Seely, L.L.P. focuses on your long-term needs.
Let our truck accident lawyers find the best resolution for your truck accident injury case.
Contact us toll free at 800-773-6770 or fill out the form at the top of the page.
U.S. Agencies Responsible for Tracking and Reporting on Truck Driving Statistics
NHTSA (National Highway Traffic Safety Administration) manages highway safety programs with the goal of preventing vehicle crashes.
www.nhtsa.gov
FMCSA (Federal Motor Carrier Safety Administration) regulates interstate commercial driving safety and intrastate commercial driver's license requirements.
www.fmcsa.dot.gov
FHWA (Federal Highway Administration) ensures trucks comply with regulations like limits on vehicle size and weight with the intent of preserving highway infrastructures and improving truck safety.
www.fhwa.dot.gov