Membership is FREE
Post Reviews, Receive Notice Of Specials
Sign Up Here
Aggressive Unsafe Lane Changing Cause Truck Accidents
"As he hurtled up Interstate 10 near Picacho Peak, truck driver Donald E. Mueller flipped on his turn signal and began to move left into the fast lane. Shortly after that he felt a jolt. At first Mueller thought his red tractor-trailer had blown a tire, a highway patrolman's report from the March 14 incident shows. But the jolt was a Nissan sedan getting jammed under the big rig's trailer at about 75 mph with a man, a woman and their 15-month-old boy inside.� From the Arizona Daily Star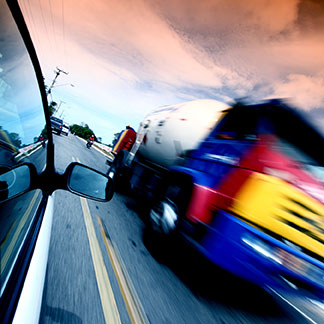 Tragic Aggressive Unsafe Lane Changing by Trucks
Tragically, this scenario plays out every day on our highways. Commercial tractor trailer drivers who are tired, distracted, aggressive, or just careless, shift lanes unsafely and improperly causing serious accidents and sometimes deadly injuries.
Truck Drivers License Requires Extensive Training and Testing.....Yet
Tractor trailer truck drivers must undergo extensive training and testing before receiving a commercial truck driver's license. They are taught how to properly and safely change lanes, and how to deal with blind spots that often occur. Commercial truckers are taught to look before changing lanes to ensure that no vehicles are traveling beside them. They must know how to use the truck cab's rear-view mirrors and convex mirrors that are designed to help the driver see other vehicles.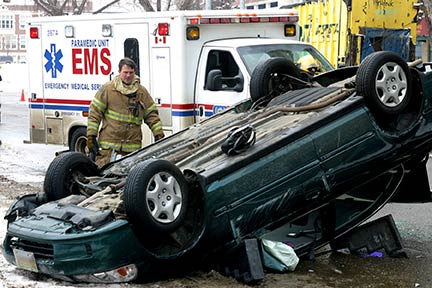 Despite being taught how to safely change lanes, big rig truck drivers are often careless and make mistakes that result in serious accidents, injuries, and death to passenger car drivers and their passengers.
Causes of Accidents from Truck Driver's Negligence
There are several reasons a commercial truck driver's negligence while changing lanes can cause an accident:
- Driving aggressively and taking risks while trying to merge with other traffic
- Being careless or in a hurry and not checking for other vehicles
- Misjudging the distance to other vehicles
- Being distracted by texting or using a cell phone
- Falling asleep or being fatigued and drifting into the other lane
- Driving under the influence of drugs or alcohol
How Truck Accidents Lawyers Make A Difference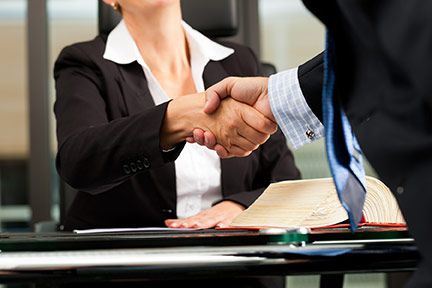 There is no excuse for commercial trucks to change lanes without properly looking for other vehicles. If you or a loved one has been injured or killed by an aggressive, reckless truck driver who ignored his training and changed lanes unsafely, you deserve compensation. At Gordon, Elias & Seely, L.L.P., our truck accident lawyers represent clients who were injured in an accident caused by unsafe lane changing. Our expert truck attorneys have the resources and knowledge to determine the cause of the accident and are prepared to help you hold the responsible party accountable.
The truck accident attorneys at Gordon, Elias & Seely, L.L.P have more than 40 years combined experience representing victims of truck car accidents.
Please contact a truck attorney at our law firm today to schedule a free initial consultation and case evaluation. Call toll free: 1-800-773-6770 and speak with a highly experienced truck accident lawyer. You pay no attorney fees unless we win your truck accident case. OR fill out the Request More Information form at the top of the page.
U.S. Agencies Responsible for Tracking & Reporting on Truck Driving Statistics
NHTSA (National Highway Traffic Safety Administration) manages highway safety programs with the goal of preventing vehicle crashes. Â
www.nhtsa.gov
FHWA (Federal Highway Administration) ensures trucks comply with regulations like limits on vehicle size and weight with the intent of preserving highway infrastructures and improving truck safety.
www.fhwa.dot.gov
FMCSA (Federal Motor Carrier Safety Administration) regulates interstate commercial driving safety and intrastate commercial driver's license requirements.
www.fmcsa.dot.govÂ