Membership is FREE
Post Reviews, Receive Notice Of Specials
Sign Up Here
Arkansas Truck Accident Lawyers
Little Rock | Pine Bluff | Fayetteville |Fort Smith
When a passenger car is involved in a truck accident, the outcome is potentially catastrophic for the smaller vehicle and its passengers. Commercial 18 wheeler trucks are enormous in size and weight when compared to a passenger car. A truck accident case should not be treated like a simple car crash case. The truck accident lawyers of Gordon, Elias & Seely, L.L.P. know the state and federal safety regulations that apply and will act quickly to preserve, obtain and analyze the evidence to successfully represent their clients.
You do not have to retain a firm in Arkansas if the accident occurs in Arkansas. You need to retain a firm that specializes in truck accidents. Often times, firms from other states, such as ours, are retained because of their experience and knowledge. Many times, though the injured auto occupants may live in Arkansas, the truck company is from a state other than Arkansas.
When you call the law offices of Gordon, Elias & Seely, L.L.P., one of our truck accident attorneys will pick up the phone to answer all questions and discuss legal options. Our truck accident cases are on a contingency basis. Once you become our client, we will:
Send out one of our truck accident investigators to obtain numerous photos of the accident scene as well as take measurements and if forensic work is necessary, also send out a trucking accident reconstructionist.
File all relevant judicial remedies / equitable relief, such as injunctions, writs of sequestration, or pleadings. We will protect the truck from any repairs that could alter the evidence of the accident.
If necessary we will locate Board Certified Physicians to help you receive the best medical care possible for your or your loved one's injuries
File a truck accident suit as quickly as possible.
Aggressively fight for all your legal rights including requesting depositions, sending out discovery, etc while building a strong legal case
Where ethically permitted ( not all states permit this), advance you interest free monies, to pay for necessary expenses if you have some financial needs.
Be available to answer any questions in addition to explaining each step of the judicial process.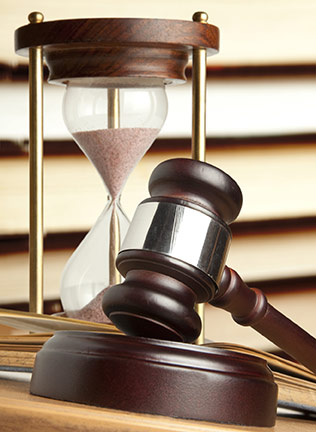 Gordon, Elias & Seely, L.L.P. with their experienced truck accident lawyers, is a personal injury firm that provides services on a nationwide basis. Recognizing that truck accidents can occur anywhere in the US country and the injured parties need representation, we do not limit our legal services to one particular state or region. After suffering a truck accident you need immediate advocacy not only to deal with insurance companies, but also to hold the responsible truck driver and their employer accountable.
If you have been injured in a semi crash that occurred in Little Rock, Pine Bluff, Fayetteville, Fort Smith or anywhere throughout Arkansas, contact us toll free at 800-773-6770 and speak with an experienced truck accident attorney OR fill out our Free Case Evaluation Form on this page.
Holding Drivers and Trucking Companies Accountable for Trucking Accidents
Truck drivers work long hours and are often pressured by their employer to complete their tasks by any means necessary. That results in shortcuts that amount to negligence. Drivers are required to adhere to regulations involving time on the road, number of breaks, and weight of the load they carry. Under the law, a trucking company can be held liable for the negligence of its drivers. In some cases, gross negligence can be found.
We Have the Experience and Resources to Mediate or Litigate Your Trucking Accident Claim
With more than forty years of experience and thorough legal truck accident knowledge, we will build your tractor-trailer crash injury claim based on the facts. The vast resources we are able to bring to each case involves our network of trucking industry experts and accident reconstructionists. Gordon, Elias & Seely, L.L.P. will seek the best resolution through either negotiation, mediation, or a jury trial.
Before getting into the truck cab, a driver is required to perform a pre-trip inspection so that when a truck driver turns the ignition key. The pre-trip inspection is to detect problems before the commercial truck gets on the road. These requirements apply to all interstate drivers. It does not matter what kind of truck since these requirements apply to:
Chemical trucks and other trucks with trailers carrying hazardous materials as well as Tanker Trucks - Oilfield Trucks- Pipe Haulers.
Slow moving trucks such as hauling Logs, Garbage Trucks, Dump Trucks, Cement Trucks, Gravel Trucks and Construction Zone Trucks entering and exiting a highway construction zone, Wide-Load Convoys, Bulldozers, Farm Equipment and slow moving Paving Equipment
Freight Liners along with UPS, DHL, Fed-Ex, U-Haul, Mayflower and other van lines
Shuttle Bus, Casino Buses where applicable, Vacation Buses, Tour Buses, Greyhound Buses
Most all Big-Rig, 18-wheelers, Flatbeds, and other Tractor/Trailer combinations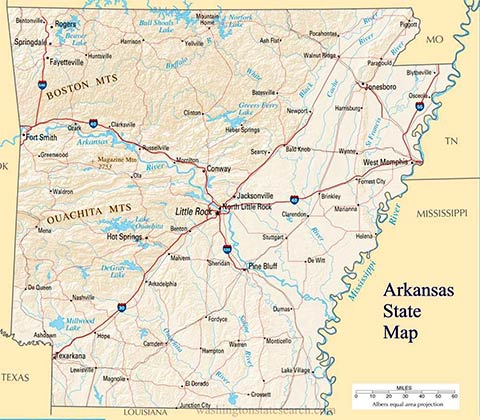 It only takes one mistake or oversight to cause a disasterous truck wreck. The driver could have skipped a mandatory break, ignored getting much-needed sleep, became overly fatigued, decided to consume alcohol or drugs shortly before driving, texted or operated a cell phone, reached to change a channel on the radio, failed to do an adequate pre-checked before the trip, the list goes on and on.
Quite simply, truck accidents result from any number of causes including:
Contact us if you have been injured in a truck accident while driving on I-30, I-40, I-430, I-440, Hwy 65, Hwy, Hwy 71, Hwy 49 or Hwy 79, or any other road in Arkansas.
Do Not Hesitate to Contact an Attorney at Our Firm
At Gordon, Elias & Seely, L.L.P., we represent Arkansas residents on a contingency basis following serious truck wrecks that have left them in excruciating pain. Attorney R. Todd Elias is a partner in the firm and admitted to practice law in Arkansas. Do not let financial problems or fear prevent you from contacting us. We are only paid if we recover compensation for you.
We Have A National Network of Competent Truck Accident Lawyers
At times, we need a local Arkansas law firm to assist us perform various functions. In light of this, we have already put in place an arrangement with Arkansas based competent counsel that we have already vetted and that we can call on in a moment's notice at no additional fee charge to you.
Contact Us
For more information or to schedule an appointment with an experienced personal injury lawyer regarding an 18-wheeler accident, please contact us using the Free case Evaluation Form or by calling toll free: 1-800-773-6770.
Arkansas Trucking Companies:

Abf Freight System, INC
Alton Bean Trucking, INC.
Arkansas Transit Homes, INC.
Bill Davis Trucking, INC.
Carman, INC.
Chrisman Heavy Hauling, INC.
Comstar Enterprises, INC.
Conley Transport, INC.
Delp, INC
Diamond State Trucking, INC.
Don's Express, INC.
Dowell Transport, INC.
Fikes Truck Line, INC.
Floyd Trucking, INC.
G & H Transportation Co., INC.
Howard Trucking, INC.
Hurricane Express, INC.
J. D. & Billy Hines Trucking, INC.
J.B. Hunt Tranport, INC.
Jmar Express, INC.
K.P.Carriers, INC.

Lee's Trucking, INC.
Lmt Express, INC.
M. C. C. Transportation Co., INC.
Marrlin Transit, INC.
Matlock & Sons, INC.
Mcconnell Heavy Hauling, INC.
Millwood Trucking, INC.
Nighthawk Transport, INC
Nyk Logistics (Eta),Inc.
P.A.M. Transport, INC.
Russell Yarbrough Moving & Storage Co., INC.
S.W.T., INC.
Sds Transportation Svc, Inc.
Silica Transport, Inc.
Transco Lines, Inc.
Twin City Transportation, Inc.
Tyson Foods
Usa Truck, INC.
Weatherly Truck Lines, INC.
Wood Haulers, INC.
The attorneys at Gordon, Elias & Seely, L.L.P. serve clients throughout Arkansas, including Arkadelphia, Blytheville, Batesville, Benton, Bentonville, Conway, Cabot, Camden, El Dorado, Fayetteville, Fort Smith, Forrest City, Harrison, Hope, Hot Springs, Jacksonville, Jonesboro, Little Rock, North Little Rock, Pine Bluff, Paragould, Rogers, Russellville, Searcy, Sherwood, Springdale, Texarkana, Van Buren, West Memphis and Stuttgart.