Membership is FREE
Post Reviews, Receive Notice Of Specials
Sign Up Here
Improper Reflectors Can Cause Truck Accidents
Have you ever driven past a large commercial truck, 18-wheeler, or tractor trailer parked or stalled along a highway? Imagine passing that truck during a rain storm or at night. In order to be seen by other motorists, commercial trucks are required by law to have properly working reflectors. Without them, a stalled truck becomes an 80,000 pound brick wall and a collision with that truck can be catastrophic.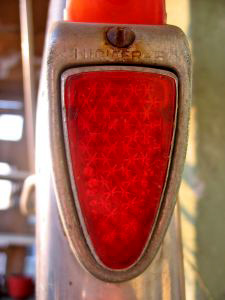 At the law firm of Gordon, Elias & Seely, L.L.P., we have more than 40 years of combined truck accident litigation experience. Our truck accident attorneys are experts at understanding the federal laws that govern the commercial truck industry, including those that involve a truck's reflectors.

Missing, Broken, and Dirty Reflectors Cause Deadly Truck Accidents

According to federal guidelines, commercial truck reflectors must be a certain thickness and the truck must have a certain number of reflectors on all its sides. In addition, it is the responsibility of the driver to keep the reflectors clean. Dirty reflectors are impossible to see and may lead to a deadly auto truck accident, especially during the following conditions:
• At night
• In a rain storm
• In a snow storm
• In tunnels
• On winding roads
In addition to having properly positioned and clean reflectors on the big rig truck itself, truck drivers must also place flares or ground reflectors around the truck if it is stalled or otherwise disabled. Many times truck accidents occur when disabled trucks have not entirely pulled off the roadway. This creates an especially dangerous situation, for an approaching auto that cannot see the truck. Slamming into the back of the semi truck's trailer will obviously cause traumatic personal injury and possibly death. When a commercial truck is disabled, the driver is required to place flares or reflective triangles at certain distances and in a certain patterns behind his trailer. It doesn't matter if it is daylight or nighttime, these flares and reflectors are critical to preventing serious truck accidents.
Related Information
Federal Motor Vehicle Safety Standards and Regulations: These requirements are specified in such a manner "that the public is protected against unreasonable risk of crashes occurring as a result of the design, construction, or performance of motor vehicles and is also protected against unreasonable risk of death or injury in the event crashes do occur."
There is no excuse for commercial trucks to be on the road without proper reflectors, whether they are a big rig, a tanker truck, an 18 wheeler, flatbed, dump truck or any other large truck. The lack of proper reflectors, conspicuity tape (made from highly reflective microprismatic sheeting with pressure sensitive adhesive that is applied to sides and rear of large trucks, trailers), lights, and other warning devices on trucks can result in accidents. The large tractor-trailer rigs are much more noticeable when conspicuity (reflective) tape is properly used. It is reckless for truck drivers to ignore federal regulations governing visibility or not to keep all reflectors and reflective tape clean of dirt.
Experienced Truck Accident Attorneys Make A Difference
At Gordon, Elias & Seely, L.L.P., our truck accident lawyers represent clients who were injured when they collided with a parked or disabled truck that could not be seen. Our experts can determine if proper reflection would have prevented the truck accident and are prepared to help you hold the responsible party accountable.
If you know someone who has been injured or killed in a truck accident involving poor reflectors or visibility, the truck accident lawyers at Gordon, Elias & Seely, L.L.P are available to assist you. Please contact an experienced truck attorney at our law firm today to schedule a free initial consultation and case evaluation.
Call toll free: 1-800-773-6770 and speak with a highly experienced truck accident lawyer.
You pay no attorney fees unless we win your truck accident case.
OR fill out the Request More Information form at the top of the page.