Membership is FREE
Post Reviews, Receive Notice Of Specials
Sign Up Here
DUI Drugs Alcohol Cause Truck Accidents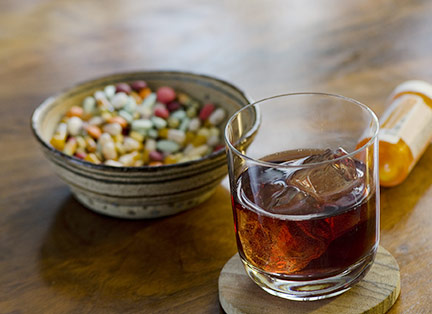 Truck Drivers and Alcohol
No drivers should ever drive under the influence of alcohol or drugs. Federal laws prohibit commercial vehicle drivers from getting behind the wheel when they have any detectable amount of alcohol in their system. In fact trucking regulations have zero tolerance for truck drivers driving under the influence of either drugs or alcohol.
If a commercial truck driver injures or kills a person and they have alcohol or drugs in their system, a truck accident lawyer will seek not only gross negligence on the part of the truck driver, but also punitive damages. At Gordon, Elias & Seely, L.L.P., we are dedicated to seeking the highest compensation possible for our clients who have been injured or killed in a truck accident due to the truck driver's use of drugs or alcohol.
Drugs, whether it is alcohol, a psychoactive drug or psychotropic substance act on the brain and can alter perception, coordination, cognitive behavior, attention, and balance that is required for safe driving. Depending on their mechanisms of action, the amount consumed, the history of the user, and other factors, the effects of specific drugs or alcohol differ. Driving under the influence of drugs and alcohol is a public health concern because it puts anyone on the road at risk whether it is the truck driver or any other vehicle or pedestrian that shares the road. A semi or large commercial truck hurtling down a road with an impaired driver behind the wheel is a terrifying accident waiting to happen.
Federal Regulations Regarding Drug Use and Driving
Federal regulation subpart A § 392.4which regulates the use of drugs and other narcotic substances by truck drivers and clearly states: -No truck driver shall be on duty and possess, be under the influence of, or use, any of the following drugs or other substances: -Any 21 CFR 1308.11 Schedule I substance -An amphetamine or any formulation thereof (including, but not limited, to "pep pills" and "bennies") -A narcotic drug or any derivative thereof -Any other substance, to a degree that renders the driver incapable of safely operating a motor vehicle.
And regarding the drinking of alcohol by truck drivers prior to driving a commercial truck, Subpart A § 392.5 of the Federal Motor Carrier Safety regulations states clearly: -No truck driver shall: Use alcohol ... or be under the influence of alcohol, within four hours before going on duty or operating, or having physical control of, a commercial motor vehicle -Use alcohol, be under the influence of alcohol, or have any measured alcohol concentration or detected presence of alcohol, while on duty, or operating, or in physical control of a commercial motor vehicle.
Consequences of DUI Convictions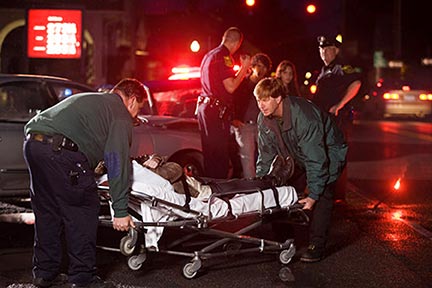 If a truck driver is convicted of operating a commercial truck under the influence of drugs and alcohol the consequences are severe. Convictions can lead to fines, jail time, increased insurance rates, as well as the loss of a commercial driver's license. So why do some commercial and long haul truck drivers choose to operate their vehicles while under the influence of drugs or alcohol? Drivers under pressure in order to get to their destination sooner may take shortcuts to avoid necessary rest breaks. Unfortunately the stimulants a truck driver takes to stay awake may increase their time on the road, but also will increase the chances of a serious accident. In addition there is no requirement under 391 of the Federal Motor Carrier Safety Administration Regulations to perform a criminal background check on a truck driver. It is easy for people with histories of marijuana and cocaine use, criminal drug distribution, and other problems to be hired. And although there is drug testing done by the trucking industry, drivers whose livelihood is dependent upon driving yet who have drug or alcohol related problems often find ways to cheat and pass the test.
Most Truck Accidents Are Catastrophic: Get Legal Help
If you were needlessly injured because of a truck operator's drug and alcohol use and abuse that impaired their day-to-day responsibilities, call the law offices of Gordon, Elias & Seely, L.L.P. As our client you will find a team of professionals who aggressively pursue truck accident cases.
Most people in a passenger car do not walk away from a truck accident with a few bumps and bruises. Most truck accidents are catastrophic due not only to the size difference among the vehicles involved but also the weight differences. Unfortunately a person's life can forever be changed in a split second because of a truck driver's bad decision or addiction. You need advocacy to maximize your compensation for medical bills, lost wages and pain and suffering through settlement or litigation. The truck accident lawyers at Gordon, Elias & Seely, L.L.P. can help.
To contact one of our truck accident attorneys for a free consultation, please fill out the form at the top of the page.