Membership is FREE
Post Reviews, Receive Notice Of Specials
Sign Up Here
Truck Driver Fatigue Can Cause Serious Truck Accidents
Truck driver fatigue and exhaustion often results in inattentive and negligent driving such as inability to stay in the correct lane, driving off the road, misjudging distances, and having slow reaction times. If you or a loved one has been injured in a truck accident contact the law offices of Gordon, Elias & Seely, L.L.P. Our investigation will determine if truck driver fatigue contributed to the accident. Once we have all the fact, we will fight for the maximum compensation you are entitled to.
Federal Motor Carrier Safety Administration Restricts Trucker's HOS "Hours of Service"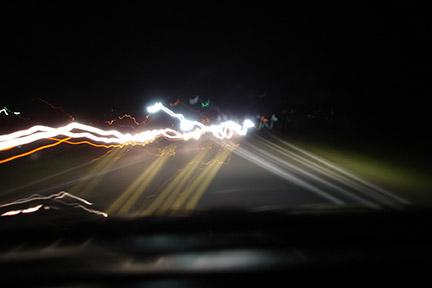 Sleep deprived drivers are an incredible concern to the Federal Motor Carrier Safety Administration. So much so that in April of 2003 the FMCSA established new hours of service policy and regulations to restrict the HOS, the "hours of service," for truckers. Although the trucking industry lobbyists often voice their opposition to many of the imposed guidelines, nevertheless these new laws have helped to lower the number of truck driver fatigue incidents. However the U.S. National Transportation Safety Board still finds truck driver fatigue to be a leading cause in 20 to 40 % of truck crashes.
Tired, Fatigued Truck Drivers Pose a Great Risk
Like many activities that require a person to be well rested and attentive, driving a large commercial semi truck long distances is no exception. A professional truck driver is in charge of vehicles that weigh tens of thousands of pounds more than the typical car. Tired, fatigued truck drivers behind the wheel of a big rig truck pose a great risk to anyone who is sharing the highway or secondary roads with them. Inattentive and negligent driving caused by fatigue often results with a truck driver having slow reaction times, misjudging distances, being unable to stay in the correct lane or simply driving off the road. Simply put a fatigued truck driver poses a risk not only to himself, but to everyone else on the road.
What Is Fatigue?
Fatigue is caused by an inadequate sleep for a period of time, rather than no sleep at all. Due to the extended hours of operating a truck for long distances, scenarios of consistent sleep deprivation for the truck driver can occur. In addition, one of the recently recognized reasons for inadequate REM sleep is linked to sleep disorders such as sleep apnea and acid reflux. Some studies have shown there is a strong connection between overweight truck drivers, sleep apnea, lack of restful sleep, and truck driver fatigue. Statistics show that the 5,200 deaths each year due to truck accidents with more than 100,000 injured in the United States is caused by truck driver fatigue. Gordon, Elias & Seely, L.L.P. observes trucking companies may be found to be at fault for not screening their drivers for such conditions as sleep apnea.
Truck Driver Fatigue is a Public Safety Issue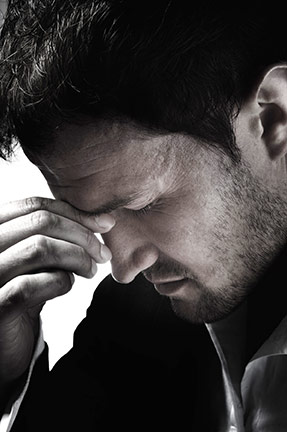 Exhaustion and fatigue in can be life threatening to not only the commercial truck driver, but also pedestrians and other drivers on the road. When truck drivers are not getting enough rest due to excessive daily and/or weekly work hours, unrealistic schedules or deadlines, trying to make up for time lost due to bad weather or traffic, wanting to get home for the weekend, among others, they dramatically compound the possibility of big rig truck accidents which can result in serious injuries or even worse death.
No matter how many revised regulations set by the Department of Transportation there are, they must be adequately enforced. Only by holding trucking companies and their drivers accountable, shall accidents caused by truck driver fatigue diminish. With a continuing increase in the number of large tractor-trailers on our roads, truck driver fatigue is a public safety issue.
Knowledgeable Truck Accident Attorneys Can Make A Difference in a Lawsuit
Gordon, Elias & Seely, L.L.P. are knowledgeable auto / truck accident lawyers with access to sleep deprivation experts who will evaluate the circumstances surrounding the accident and testify in court on your behalf if necessary. We also have experts who will conduct an accident reconstruction, particularly when the accident is so complex that "how the it happened" is not obvious.
To see if the truck accident lawyers at Gordon, Elias & Seely, L.L.P can assist you, please contact a truck accident attorney at our law firm today to schedule a free initial consultation and case evaluation.
You can also call toll free: 1-800-773-6770 and speak with a highly experienced truck accident lawyer. You will pay no attorney fees unless we are successful winning your truck accident case.

You can also fill out the Request More Information form at the top of the page.
Truck Driver Fatigue Related Articles
Why We Care About Truck Driver Fatigue
"As part of our mission to improve highway safety, our Federal Motor Carrier Safety Administration (FMCSA) is charged with regulating the number of hours truck drivers may operate to ensure that they are not driving while fatigued."
Editorial: Suspension of truck driver fatigue rules means danger for N.J.'s crowded highways - 2014
"U.S. Sen. Cory Booker, a member of the Senate Commerce, Science and Transportation Committee, as well as the U.S. Department of Transportation and scores of safety advocacy groups argue that suspending the regulations means tired truckers will keep driving -- posing a danger to themselves and others on the road."
New Hours-of-Service Safety Regulations to Reduce Truck Driver Fatigue Begin Today
"WASHINGTON — The U.S. Department of Transportation's Federal Motor Carrier Safety Administration (FMCSA) announced that new federal regulations designed to improve safety for the motoring public by reducing truck driver fatigue took full effect today, July 1, 2013."