Membership is FREE
Post Reviews, Receive Notice Of Specials
Sign Up Here
Poor Maintenance Can Cause Truck Accidents
Truck Maintenance Is the Responsibility of Vommercial Truck Drivers and Their Employers
Large rig / semi truck accidents involving passenger cars often result in serious injuries or even death for those involved. Most of the time it is the passenger car occupants that suffer the most serious injuries. Truck accidents caused by poor truck maintenance are often preventable since it is the responsibility of commercial truck drivers and their employers to ensure that their commercial trucks abide by the regulations established by the Federal Motor Carrier Safety Administration (FMCSA). All large rig trucks must first undergo a series of inspections designed to ensure vehicle safety before a driver starts a job. Although some truck owners and drivers view these required inspections to be excessive, they do help limit the potential for commercial trucking accidents. It is unconscionable for trucking carriers that knowingly fail to maintain their vehicles properly.
Why Hiring a Truck Accident Lawyer Is a Smart Move
The truck accident lawyers at Gordon, Elias & Seely, L.L.P., have the resources needed to fully investigate your truck accident. Our experts know what to look for to determine if poor maintenance was a factor in a truck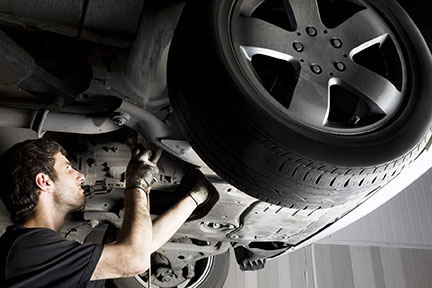 accident that seriously injured you or someone you love. They also know how to determine who was responsible whether it is the truck fleet owners or / and the truck driver, or even the manufacturer of a defective piece of equipment.
Although statistics show that the second most common cause of truck accidents is equipment failure, which can include manufacturing mistakes or design errors, it is usually the failure to properly maintain the equipment that causes the majority of this type of truck accident
Continual Maintenance and Inspection are Essential
Some of the most important regulations set forth by the FMCSA (Federal Motor Carrier Safety Administration Regulations) are those that govern inspection, repair, and maintenance. Commercial trucks such as the big rig semi trucks spend thousands of hours on the road towing large and heavy loads. The resulting wear-and-tear takes a toll on the vehicle, its wheels, brakes, etc. requiring continual maintenance and inspection of the truck's parts that are essential to the safety and functionality of the vehicle.
U.S. agencies responsible for tracking and reporting on truck driving statistics
The FMCSA: regulating interstate commercial driver's license requirements and commercial driving safety.
The FHWA: ensuring truck companies and drivers comply with regulations regarding limits on vehicle weight and size. Goal: To preserve highway infrastructures and improve truck safety.
The NHTSA: managing highway safety programs. Goal: To prevent vehicle crashes.
Time and the Profit Margins Can Result in Tragedy
Time and the profit margin unfortunately makes some commercial truck drivers and truck companies disregard the FMCSA regulations and fail to properly maintain their trucks. This failure on their part can result in tragedy, including personal injury and wrongful death to the other drivers who share our nation's highways and secondary roads.
Truck parts that need to be properly maintained and inspected include: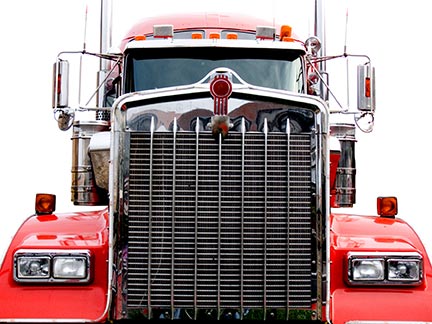 Hydraulic brakes
Air brakes
Parking brake
Tires
Trailer brake connections
Lighting devices / reflectors
Cab
Trailer
Steering mechanism
Windshield wipers
Mirrors
Coupling devices
Recognizing Fraudulent Documents
Our truck accident injury lawyers at Gordon, Elias & Seely, L.L.P work closely with experienced accident reconstruction experts who understand maintenance issues in large rig truck accidents. Part of their responsibilities is obtaining all federal, state, and company records that trucking companies and drivers must maintain. Our auto truck accident attorneys know the requirements and responsibilities of truck drivers and can recognize fraudulent documents that are often created after a serious truck accident. These documents include the Drivers' Daily Vehicle Condition Report, the Drivers' Vehicle Inspection Record, records from the truck's on-board computer "black box", and other maintenance and operating records.
Schedule a Free Initial Consultation and Case Evaluation
To learn if the truck accident lawyers at Gordon, Elias & Seely, L.L.P can be of assistance to you, please contact a truck attorney at our law firm today to schedule a free initial consultation and case evaluation.
Call toll free: 1-800-773-6770 and speak with a highly experienced truck accident lawyer. You pay no attorney fees unless we win your truck accident | truck brake failure case.
OR fill out the Request More Information form at the top of the page.